Frequently Asked Questions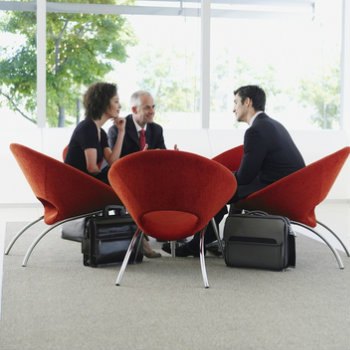 SECURITY OF ALL ONLINE SERVICES
We take great pride in the convenience AND security of all of our online products. Your transmissions across the internet are always encrypted using SSL encryption standards. All account information is additionally protected by various measures such as firewalls and other security devices. Remember to keep your login information confidential. Be certain not to release this information to anyone you do not want to fully authorize as a user on your account. If for any reason you believe this information has been compromised, please contact us and change your password immediately.
ItsMe247 Online Banking
How do I access my account?
Your account must be enabled for internet access, and you must have a password to access your account. If you do not know your password contact a Member Service Representative.
What can I do online?
You can check your balances, transfer money to different suffixes, make loan payments, and view history.
I try to log on and it won't accept my password.
Passwords are case sensitive. Check to see if your "Caps Lock" key and/or your "Num Lock" key are on. Also check to see if you entered the correct account number. If you are sure your information is correct, follow the steps outlined below for "I can't get to the login page."
I can't get to the login page.
You can go to the login page directly here: https://itsme247.com/895/
eStatements
What are eStatements?
e*Statements are an electronic delivery of your monthly or quarterly statements. They are retrieved on-line through your internet connection and are available no later than the first business day after month end.
How do I retrieve my eStatement?
There is a link within ItsMe247 under the Member Services tab, Documents for eStatements. You will be able to retrieve both your account and credit card statements.
I clicked on the link in the email but nothing happened?
Copy and paste the link directly into the address bar and press enter. The login page should come up. It may be necessary for you to clear your cache, delete your cookies, and delete your temporary internet files. Or, there is also a link within ItsMe247 under the Member Services tab, Documents for eStatements.
What is my password?
Your password is the same password you use for logging in to eTeller.
How do I change my email address?
Call a Member Service representative and have them update your email address or log into eTeller, choose member options then email address.
How do I print my eStatement?
After you've logged into the eStatement web site, choose print from your web browser to print the page.
How long will my statements be available online?
After you sign up, your eStatements will be available every month or quarter for at least one year. If you need a statement generated and mailed to you for a specific period, call the credit union. For a small fee we will print and mail you a copy of your statement.
How do I pull a prior period eStatement?
Just pull up the email notification for that statement period and click on the link. Or,there is a link within ItsMe247 under the Member Services tab, Documents for eStatements.
FAAST Pay
How do I get started?
Log into eTeller, click on "Pay Bills", and fill out the enrollment form. You'll be notified when your account has been approved.
Are there any requirements for online bill pay?
You must have a checking account with the credit union and your account must be in good standing.
How soon can I start making payments?
As soon as your enrollment has been approved.
Is there anyone I cannot pay through bill pay?
You may pay almost any payee you wish. There are a few restrictions: 1) The merchant must be located in the United States; 2) Payments may not be remitted to tax authorities or government and collection agencies; 3) Payments may not be remitted to security companies such as Ameritrade for stock purchases or trade taxing authorities and 4) Court directed payments are unauthorized (Alimony, child support, or other legal debts). Don't forget you can use this system to send payments to your son/daughter in college, pay your local orthodontist, credit cards, charitable donations, etc.
Should the processing date I give be the date the payment is actually due?
No. You need to allow a minimum of five (5) business days for payments to reach your payee. Depending on the payee, you may need to allow additional days due to the distance the payment will travel. Remember, although you can schedule a payment at any time, payments are actually sent to payees only on business days. NOTE: Clients in *Mountain Time zones should allow 7 business days, Pacific Time zone, 8 business days.
How soon are funds actually taken out of my account?
Bill payments are debited from your account on the processing date you requested. There is no float.
What happens if I don't have enough money in my account to cover a bill payment?
If funds are not available on the requested processing date, your bill payment will be considered NSF and a fee of $32.50 will be charged to your account.
What is the difference between a variable/single bill payment and a recurring payment?
A variable/single bill payment is a one-time payment such as your telephone bill where the amount fluctuates each time. Or perhaps it is a payment you do not make regularly such as a florist you use only occasionally.
A recurring payment is one made regularly for the same dollar amount, on the same day each month such as your car or mortgage payment. You need only to set up a recurring payment once in the system and access the system only when the payment is to be changed or canceled. Otherwise, your recurring payments will be made automatically.
FAAST Pay : How are my payments delivered and how can I ensure that my payee receives my payment by the due date?
You may schedule payments to be initiated on the day you enter the information, on a future date or on the same date each month. Although you can enter payment information 24 hours a day 7 days a week, payments can only be initiated on business days.
After funds are withdrawn from your account, we may remit your payments by electronic funds transfer, or if the payee does not accept electronic payments, by mailing a check drawn on an account we maintain for this purpose, or by some other appropriate means. Because of the time it takes to remit your payment to the payee, they will not receive payment on the processing date (the date you instructed us to deduct the funds from your account). Therefore, in order to provide sufficient time for payments to be received by your payee, the processing date should be a minimum of five (5) business days before the bill's actual due date. Additional days must be added to this time frame if the payment is traveling outside of a 4 state radius. NOTE: Clients in *Mountain Time zones should allow 7 business days, Pacific Time zone, 8 business days.
Why does it take five business days and sometimes more for payments? (*Mountain Time zones, 7 business days, Pacific Time zones, 8 business days)
Although a number of your payees accept payments electronically, many do not. For those that do not accept electronic payments, we must send a check to that payee through the U.S. mail. Once the payee receives the check it may also take a day or so for the payee to process the check and post it to your account. Even for electronic payments, it may take two or three days for your account to be posted. Holidays must also be taken into consideration.
How close to the original payment date can I change or cancel a bill payment?
You can change or delete a bill payment up until your cutoff of 1 pm CST.
What should I do if a payee has not posted my payment?
First, be sure to allow a minimum of five (5) business days for a payee to receive your payment. CONTACT YOUR PAYEE. If a payee does not post your payment within ten (10) business days of the date you requested the payment to be processed, call Subscriber Services M-F at (866) 208-7730. We will follow up on the payment and get back to you within 24 to 48 hours.
How do I pay for my bill Pay service?
The monthly subscriber fee of $6.00 will be automatically withdrawn from the account you designate for bill paying on the anniversary date of your initial enrollment approval. Your anniversary date will be the day we approved your account for this service. You will be notified immediately via email and via regular mail.
FAAst Pay is FREE when you have direct deposit and eStatements.
What if I have a question and want to talk to a real person?
At any time while using the bill pay service, you can reach a Subscriber Service representative by calling (866) 208-7730. You can also use the "Live Chat" button within the program itself. Subscriber Service's hours are 6:30 a.m. to 10:30 p.m. Monday through Friday, CST. If calling outside of these hours, simply leave us a message and we'll call you back on the next business day. We are closed on Federal Holidays.
How can I be sure no one else can access my bill paying service?
You will access the system by entering the USER ID and PASSWORD set up for your online banking account. Only individuals with this information can access your account. Be certain not to release this information to anyone you do not want to fully authorize as a user on your account. If for any reason you believe this information has been compromised, please contact the credit union or change your PASSWORD immediately. There are additional safeguards that you may use within FAAST Pay as well.
Error messages?
If you get a "Session Unavailable" error message relating to cookies, in Internet Explorer click on "Tools", "Internet Options", and "Privacy". Under the "Web Sites" section click on "Edit". For the "Address of website" type in "billpaysite.com" without the quotes and click on "Allow". Click on "OK", then click on "OK" again. Sign out of eTeller, then sign back on. You should be able to access the bill pay section of the website.
Shared Branching
Nationwide Branch Access!
With shared branching, credit unions from all over the country share facilities to give members thousands of convenient locations to perform transactions just as if they were in their home credit union. Whether you are at work, home, or your favorite travel destination, your credit union is always nearby.
At any of our CU Service Center locations, you can conduct a range of transactions, such as:
Deposits
Withdrawals
Loan Payments
Make transfers between accounts
Purchase money orders, travelers checks and official checks*
To take advantage of this service, when you enter a shared branch you only need to bring:
Your home credit union's name
Your account number
Valid government-issued photo identification, i.e., State Driver's license, US Passport
Visit www.cuservicecenter.com for locations!