Auto Loans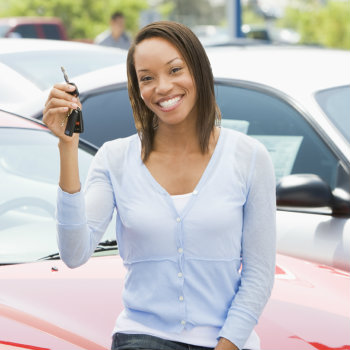 At FAA FCU, our focus is getting you into a vehicle and a financing plan that really works for you. That's why we offer budget-friendly auto loan terms up to 72 months and "new" auto rates even on some used vehicles.*
Take advantage of our expert lenders, localized auto loan processing, online application, and other perks, such as our skip-a-payment option, that you receive just for being a member. We also provide auto buying resources and additional coverage options to make sure you're set up for success from the get-go! So get up and go with the help of FAA FCU!
All loan rates shown are "as low as", indicate an "A+" rate for automobiles, motorcycles, and recreational, an "A" rate for all others, and are based on automatic payroll deduction. Term restrictions may apply. Variable rates are subject to change according to the terms of the agreement. The maximum annual percentage rate for all variable rate loans is 18%. These rates are subject to change without notice. Contact a loan officer for more details on each of the loans.
Summary

Competitively low auto loan rates for new or used vehicles*
Up to 105% financing available on new vehicles*
Up to 105% financing of the NADA retail value on used vehicles*
Buy used vehicles at our "new" rate! (Current and previous years models qualify as new)
Budget-friendly terms up to 72 months for new vehicles, and up to 60 months for used vehicles*
Easy repayment options; payroll deduction and automated payment (from checking or savings) available
No prepayment penalties
Skip-A-Payment available; skip up to 2 non-consecutive loan payments a year per loan ($30 processing fee per payment skipped)**
Free pre-approval for extra confidence upon negotiations***
Refinance your current vehicle to potentially lower your rate
Quick and easy online application to expedite the process
Local decision-making and processing
Attentive, customized service from a lender who understands your unique needs

*Financing rates and terms based upon credit worthiness, age of collateral, and amount financed.

**Skip-A-Payment extends the repayment terms. Not all loans will qualify for Skip-A-Payment. Subject to limitations based on credit worthiness.

***Subject to confirmation of vehicle value.

Extra Coverage

Keep from being caught "upside-down" on your auto loan should something happen to your vehicle. Learn more about our GAP Coverage options.

Auto Buying Resources

Search for certified used vehicles, backed by haggle-free buying through Enterprise Car Sales.