FAA FCU News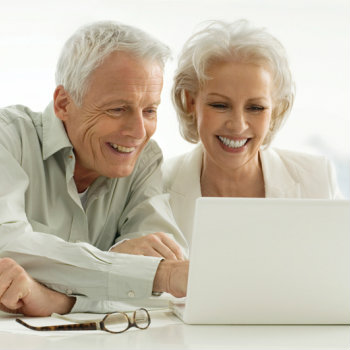 We are invested in our community and the financial education of our members. Please see below for some of our recommended news articles.
Change in Terms
December 28, 2017
Member Service Agreement Change in Terms Effective 02/12/2018
Summary of Membership Agreement Changes
How to Eliminate Debt Using the Snowball Method
March 6, 2017
Learn how this simple debt elimination strategy can be employed by anyone to quickly pay off debt.
3 Easy Moves to Make Your Money Last Your Lifetime
April 10, 2016
How can you make your money last through your entire lifetime?
5 Ways To Make Budgeting Easy And Painless
April 5, 2016
As trying as it may be, a budget is the first step to financial success
13 things you should accomplish with your money before turning 30
April 4, 2016
When it comes to managing money, time is on your side in your 20s.
21 Signs You Need Help Managing Your Money
September 24, 2015
See if any of these signs apply to you or your family
12 Ways Money Can Buy Happiness
September 17, 2015
Find out how money can indeed buy you happiness
12 Tips to Outsmart Financial Spies
September 16, 2015
Smart customers can outwit identity thieves and keep their money safe
7 Ways to Improve Your Health and Finances
August 27, 2015
Taking steps to improve your health could also positivity impact your finances
How to Handle a Major Financial Disruption
August 26, 2015
How to weather the stress of temporary unemployment
The Real Reasons Americans Aren't Saving Enough for Retirement
August 20, 2015
People saving for retirement face challenges on multiple fronts.
7 Bad Money Habits You're Teaching Your Kids
June 25, 2015
Instant gratification isn't always a good thing.
How much cash should you have in your emergency reserves?
June 25, 2015
A few simple steps that could help you avoid severe financial risk
How to Build the Perfect Emergency Fund
June 20, 2015
A guide to putting together a perfect emergency fund.
7 Things You Can Do To Ward Off Identity Theft
June 15, 2015
Precautions that you can take to stop or reverse Identity Theft
13 Commandments Handed Down For Smart Personal Finance
June 15, 2015
13 Commandments or principles that, when followed, can help create an action plan to organizing your financial life.
A Guide to Your Mid-Year Financial Checkup
June 12, 2015
With 2015 half over, it's a good time to check back in on your finances to make sure they're on track and to prevent any big surprises or problems through years' end.
5 Weird Ways Credit Card Debt Can Hurt You
June 12, 2015
Credit card debt isn't just harmful to you financially.
19 Secrets Your Millionaire Neighbor Won't Tell You
June 1, 2015
Learn some secrets to financial freedom.
The Ultimate Guide To Getting Out Of Debt
June 1, 2015
Tips that can help you get out of debt quicker.
How to save $100K by the time you're 30
June 1, 2015
Nine ways to get a jump start on retirement in your twenties.
35 Life Hacks That Will Save You Thousands
May 20, 2015
35 money-saving tips to pad your bank account with hundreds -- or even thousands -- of dollars.
3 Tips for Getting Control Over Your Spending
May 13, 2015
Two days after you receive your paycheck, do you wonder where all the money went? Is your closet full of clothing and other items that still have the tags on them? Then your spending habits need some adjusting.
10 Ways to Give Your Finances a Facelift
May 13, 2015
These 10 ideas will help you proactively take control of your money so you feel like you're making steady progress toward greater financial security.
5 Financial Tools You No Longer Need
May 13, 2015
Here are five financial tools that a few Luddites still cling to, but the rest of us no longer need.
The Weirdest Thing I Did to Save Money
May 12, 2015
We asked 30 major bloggers and personal finance experts to share both the most bizarre things they've ever done to save money -- and the lessons they learned through the experience.
Learn with us!
Visit our YouTube page for educational talks on financial and credit union topics that matter to you.
Visit Our Youtube Page