Online Banking & Bill Pay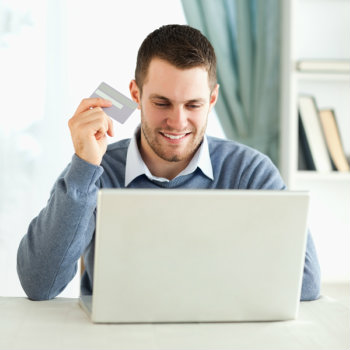 In today's fast-paced environment, time is money. Keep track of that money while saving yourself time with the convenience of free online banking & bill pay. Simply go online 24/7 to check your balance, access eStatements, transfer funds, pay bills, and more.
Online banking & bill pay keeps you always-informed while also cutting down on clutter, time, and boosting your security. Gain a slew of benefits, only a quick login away.
Summary

Online Banking

Secure, time-saving, efficiency-driving service
Manage a wide range of banking tasks online at any time, including:
Check account balances
Access eStatements
Transfer funds between accounts
Make loan payments
Download account activity to Quicken or Microsoft Money

Online Bill pay

Make one-time, recurring, or manual payments with ease:
Schedule payments in advance
Set up payment reminders and notifications
Set up session emails that track your online sessions
Ensure payments are received on time
Have all payee information in one convenient place
Easily send money to other peoples' external accounts
Create bill pay reports and categorize payments
Set unique security preferences
Avoid paper clutter
More secure than paper billing
First four months free; $6 per month thereafter
The fee can be waived if you have eStatements and direct deposit

Get Started

Once you're enrolled in online banking you're able to start using online bill pay. To enroll in bill pay from within online banking simply click on the "Pay Bills" button. Once your enrollment has been approved you will be notified and can begin paying bills immediately!

Learn More

For more answers check out the FAQs page.